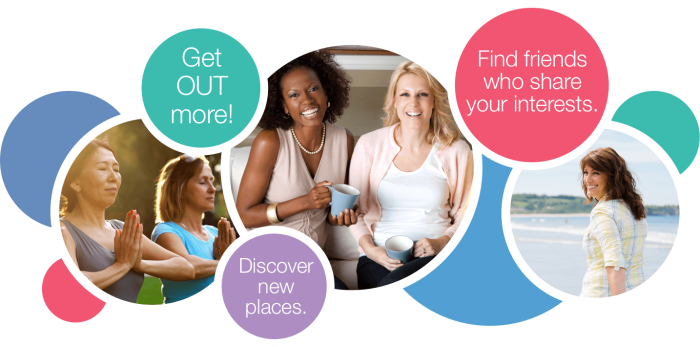 About Us
There are 40 million women over 50 in the US and 35% of us are single. We are the most active generation in history. We also have the most disposable income and the most discretionary time compared to any other population group. Despite all the good news though,many women find that they want more meaningful relationships and more in-person connections with women like them. With so many social contact opportunities on Facebook and other social networking sites, many of us haven't made the effort to keep up with friends, much less make new ones. And there have been very few ways to change that...until now!
Gambol Life™ is a free, fun and easy way to meet other women like you, near you. Using filters that no other app or social networking group uses, you can find women who fit your style. You can filter by age, interests and location of course. But in addition to that, you can look for women who went to your high school or college, who work in your industry, are empty nesters, are cancer survivors, part of the #metoo movement, attend your church or share just about anything with you. Now there is a way to build your personal community, one invite at a time.
Get out more and get more out of life!
Sage Givens
Founder