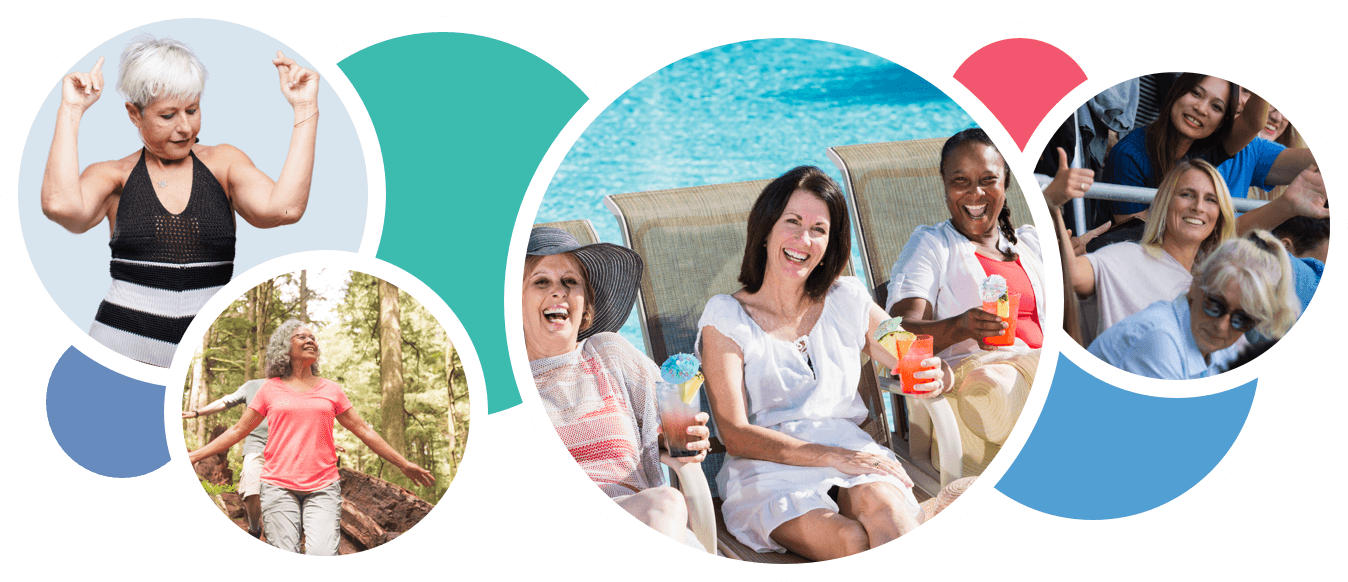 Rachel's Dream Vacation





Rachel, 51, has a busy social life and has plenty of people to go out with. But none of her friends have shared her dream of taking a vacation to the Maldive Islands where the snorkeling is reputed to be among the best in the world. So Rachel uses Gambol Life to find women like her, near her, who might want to join her on this adventure. She looks for women 50-55, in her zip code, and adds the filter for her college to find women with one extra thing in common with her.

Six women pop up, Rachel checks them out and sends an invite to four of them. The five of them have a bunch of discussions, three of them meet together and Rachel has now has a group of four women excited about the adventure ahead.

Annie's Weekend Hikes





Annie, 62, still works 50 hour weeks but takes exercise seriously and is always looking for alternatives to working out at the gym. She loves to hike and would love to find someone to go on weekend hikes in the Washington Metro area. Getting her friends to hike with her is like pulling teeth and she doesn't feel comfortable walking the trails alone.

Using Gambol Life, Annie looks for women 55-65 in the entire Washington Metro area and adds the filter #emptynester to find women who might have a bit more time now that their kids are no longer living at home. She finds 22 women, pares the list down to the 8 women living within 5 miles of her, and sends out an invite to all of them. They use the app to discuss their preferences and now they are a part of a group of women ready to hike with each other in as many combinations as there are women and Annie no longer worries about finding someone to hike with her!

Betsy Learns to Salsa





Betsy, 54, had always wanted to learn Latin dance but was too timid to take lessons by herself and none of her friends seemed to be interested when she was ready and had the time. Betsy used Gambol Life to look for women who live close enough to the dance studio for it to be convenient for them to join her in lessons. She found two other women who had been wanting to take salsa lessons for years too. They signed up together, gave each other a boost of confidence by learning something new together, and now go to salsa clubs once a month.

Barbara Gets Seasons Tickets to the Nationals!





Barbara, 69, has always loved watching sports. She attended so many games with her husband, but now that he is gone, she does not have a ready-made partner. Barbara would love to find a group of women who have time to go to home games and maybe even a few away games as well. So she uses Gambol Life to find baseball enthusiasts in the DC Metro area who also share her former profession--#WorldBank. She knows that she will have a lot more than baseball in common with women who worked at the World Bank. Not surprisingly, there are 14 women who share her dual passions. Four of them decide to buy seasons tickets together and the others agree to join the group when the time allows. This season is apt to be one the most fun ever for Barbara!